Spider Veins
Learn about Spider Veins
WHAT ARE SPIDER VEINS?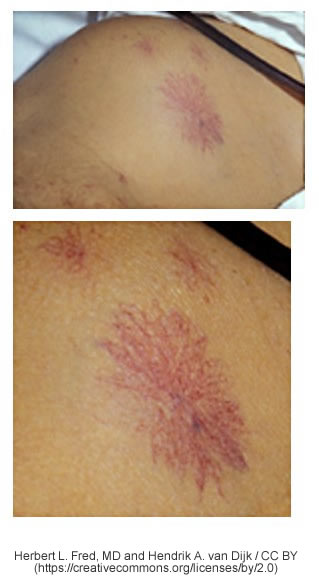 Spider veins are common conditions that affect many adults, and mostly women. Most spider veins occur on the legs and face and get more prominent with age. Spider Veins are unsightly and can be very embarrassing. Spider veins, also known as telangiectasias, are cluster of tiny blood vessels that develop close to the surface of the skin. They could be red, blue or even purple. They can be also found on the face.
ARE SPIDER VEINS DANGEROUS?
While some people get spider veins treatment purely for cosmetic reasons, they can also cause serious discomfort. Some spider veins can put you at risk of blood clot or even open sores on the legs. If you have aching and cramping in your legs, or if the affected areas throb, burn, tingle or feel heavy, it is best to have a qualified doctor evaluate your particular condition. Dr. Tamboli has been treating patients for spider veins for many years.
WHAT CAUSES SPIDER VEINS?
Some factors that may increase your risk of developing them:
Heredity. If other family members had varicose veins, there's a greater chance you will too.
Age. The risk of varicose veins increases with age. Aging causes wear and tear on the valves in your veins that help regulate blood flow. Eventually, this causes the valves to allow some blood to flow back into your veins where it collects instead of flowing up to your heart.
Gender. Women are more likely to develop the condition. Changes in hormones due to puberty, pregnancy, menopause, or taking birth control pills may increase a woman's risk of developing varicose veins.
Pregnancy. During pregnancy, the volume of blood in your body increases. This change supports the growing fetus but also can produce an unfortunate side effect—enlarged veins in your legs. Hormonal changes during pregnancy may also play a role.
Extra weight or obesity. Carrying extra weight can put additional pressure on the veins. Prolonged standing or sitting may also hinder the healthy flow of blood.
Information on this site should not be used as a substitute for talking with your doctor. Always talk with your doctor about diagnosis and treatment information.