Atrial Fibrillation Management
How to Managing AFib
HOW TO MANAGE ATRIAL FIBRILLATION
Atrial fibrillation (AF) is a common condition in which the upper chambers of the heart, or atria, fibrillate. This means that they beat very fast and irregularly so the heart can't pump blood effectively to the rest of the body. People with AF are nearly 5 times more likely to have a stroke than someone who doesn't have AF.
NORMAL HEARTBEAT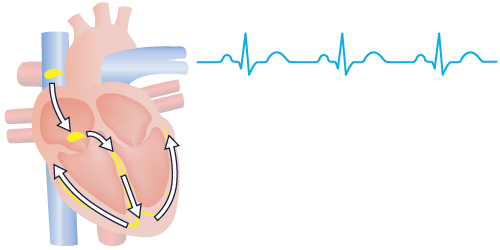 A small pulse of electric current spreads quickly through the heart to make the muscle contract.
ATRIAL FIBRILLATION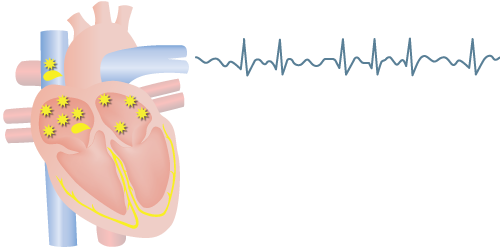 In atrial fibrillation, the heart's upper chambers quiver faster than the rest of the heart.
DO YOU NEED A CARDIAC MONITOR?
Accurate information is the key to better healthcare. Irregular heartbeats may occur infrequently, making the underlying condition hard to find and treat. Now, there's a way. With continuous, long-term monitoring, your doctor can get information about your heart to help find the right answer for you.
Learn More About Heart Monitoring
Information on this site should not be used as a substitute for talking with your doctor. Always talk with your doctor about diagnosis and treatment information.