Hoshedar P. Tamboli
MD, FACP, FACC, FSCAI, RVPI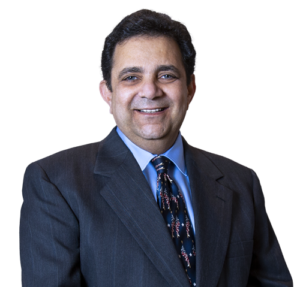 Dr Tamboli graduated from medical school in 1982 at the age of 21 from the University of Poona in India. He stood first in Internal Medicine in the graduating class amongst both medical schools of the University. He subsequently completed his Internal Medicine Residency training at the University of Illinois's Weiss Memorial Hospital, Chicago in 1988 and got board certified in Internal Medicine.
Thereafter, he completed his Cardiovascular Diseases fellowship at the University of Wisconsin Hospitals' in Milwaukee and became board certified in Cardiovascular Diseases.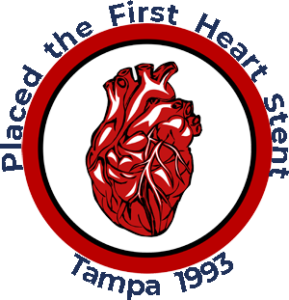 He then was invited to stay on to continue as an Interventional Cardiology and Research Fellow at the University of Wisconsin in 1990.
In 1991, he was appointed Director of Interventional Cardiology at Marshall University in Huntington, West Virginia and was Assistant Professor of Cardiology in charge of Invasive cardiology.
He then moved to Tampa in 1992 joining Bay Area Cardiology where he worked for 28 years as a senior partner leaving that practice in August 2020.
In 1999, he was board certified in newly introduced Interventional Cardiology boards with the very first group in the world to be certified in that specialty. Since his initial board exams, he has successfully retaken the Cardiovascular Board and Interventional Cardiology Board every 10 years.
Dr. Tamboli has been serving the Tampa Bay region for 28 years
Dr Tamboli has been appointed Clinical Assistant Professor of Medicine and Cardiology at USF, Tampa. In addition, he has been Chairman of the Dept of Cardiovascular Diseases at Pepin Heart Center at Advent Hospital and also Chairman of the Dept of Cardiovascular Diseases and Cardiac Surgery at Brandon Regional Hospital. He was the first cardiologist in the area to be elected a Fellow of the Society of Cardiovascular Angiography and Interventions.
Pioneered peripheral arterial interventions in Cardiac Catheterization Labs in Tampa
He is a pioneer in coronary interventions in the Tampa Bay area having been involved in placing the very first heart stent in 1993 and teaching other cardiologists as a national proctor to do the same thereafter. In 2003 he also placed the first currently used medicated heart stent in Hillsborough county.  In addition, he pioneered the open of blocked heart stents with invasive radiation therapy in 1998. The first peripheral intervention in a cardiac catheterization lab in the county was performed by him in 1992. He has continued to be involved in and has enjoyed seeing the evolution of complex coronary interventions, endovascular procedures in arterial and venous disease.
Past Director of Interventional Cardiology at Marshall University, West Virginia
Additionally, he is sought out nationally to be involved in cutting edge research protocols having participated as principal investigator or co-investigator in more than 105 trials over the last 28 years including the first 8 original stent design trials. He has many research papers and publications including book chapters to his credit. On this website please find many local newspaper articles regarding his many pioneering efforts in his field.
Beyond his medical career he enjoys technical analysis of securities and has passed the Comprehensive Test of the Board of Certified Financial Planners. He has traveled widely internationally and enjoys understanding different cultures. In his free time, he spends time with his family, watches sports, and enjoys reading especially regarding spiritual pursuits. He enjoys mentoring his younger colleagues and contributes to many social causes.
He is blessed with a wife and three children who are pursuing their own professional paths.
Above all he is proud of the "Care" he has been able to provide to his patients over the last 28 years in this community.
He promises to live up to his motto of "Patient First Always".